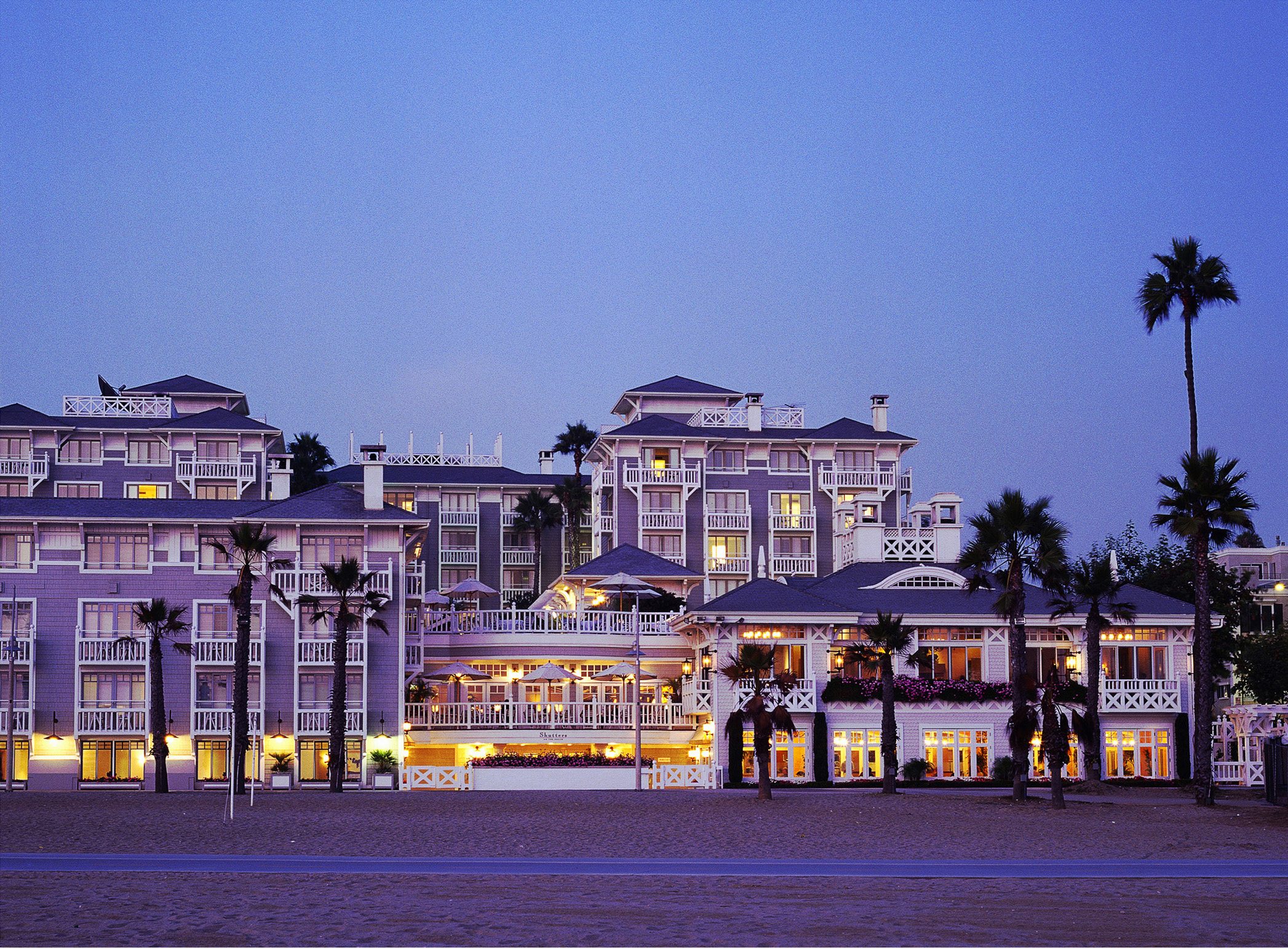 Image courtesy of Shutters on the Beach
'Purple soap!' Yes, it's the little things in life that prompt such glittery exclamations. But this is no ordinary coloured soap, this is a Red Flower creation, a soap infused with luxurious French Lavender that feels like velvet. Even my guests exclaim at its awesomeness. And that is just the soap. Shutters on the Beach in its entirety, is no less indulgent.
Its one of the very few hotels on the beach itself and before even entering it, you'll have fallen in love. Santa Monica beach is no stranger to beautiful architecture and Shutters on the Beach is a prize amongst those beach houses adorning its semolina sands. It's the image of a traditional 1920s or 30s American beach house resort and its classic façade seems to appeal for guests to be decorated with hats and gloves, and pipes and smoking jackets.
As soon I venture into the lobby, with its hardwood floors, beautiful sofas, polished surfaces dotted with lamps of all shapes and sizes and a real fireplace, I wish I were staying for longer. One night is not going to be enough to fully enjoy Shutters on the Beach.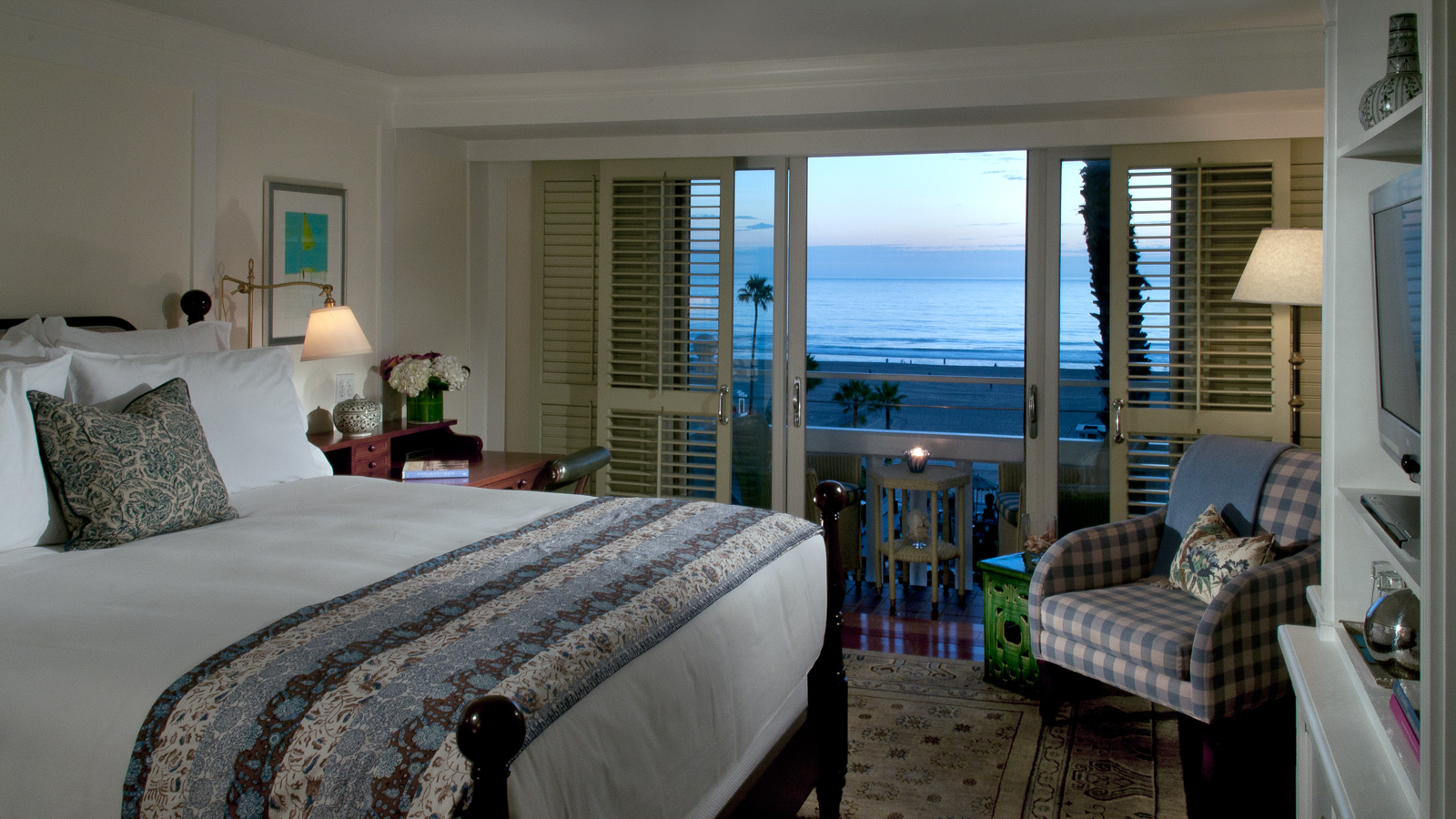 Image courtesy of Shutters on the Beach
Check-in is painless and I am politely directed to my room, on the ground floor. Upon hearing this, my heart sinks; it's commonly known that the further your room is from the ground floor, the better its quality and your experience. I had forgotten however, that Shutters on the Beach is in fact, on the beach, so my ground floor room, I am delighted to find, opens its French doors to a dainty balcony and a magnificent view of towering palm trees, pale blue lifeguard huts poking out of the sand and the vast Pacific ocean.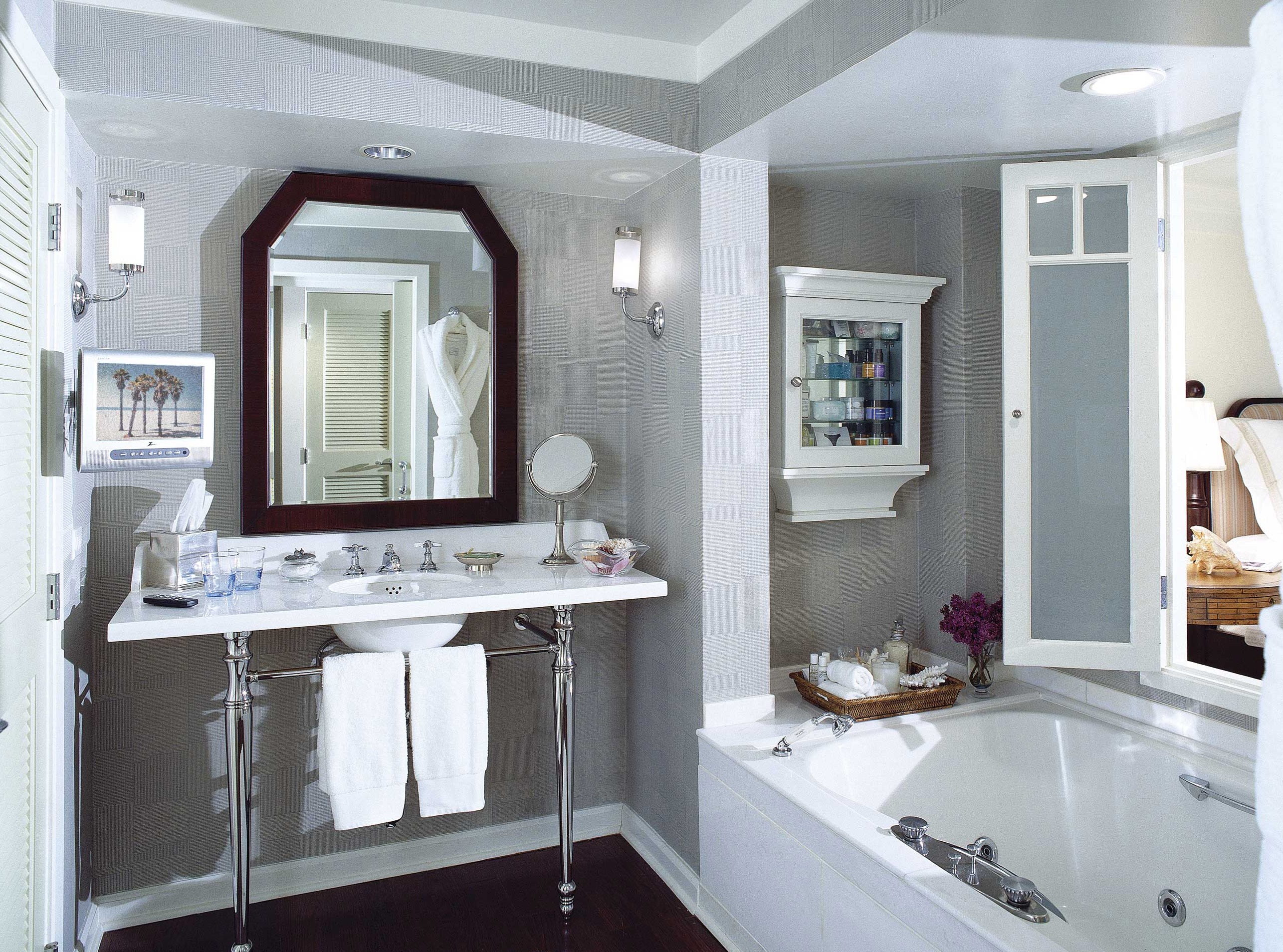 Image courtesy of Shutters on the Beach
My room isn't large, not like some of the L.A hotel rooms I've stayed in, but it achieves an ambience those other rooms have not; its hand knotted rugs, mahogany furniture and pretty throws and pillows combine to extend an embrace enchanted with the affection of home. The bathroom invites long luxurious baths, with its jet bathtub, a toy whale to keep you company, a Red Flower scented candle to relax you, gorgeous bath products and wooden shutters that open up to a view of the beach, via the bedroom. The separate rain shower does not disappoint either.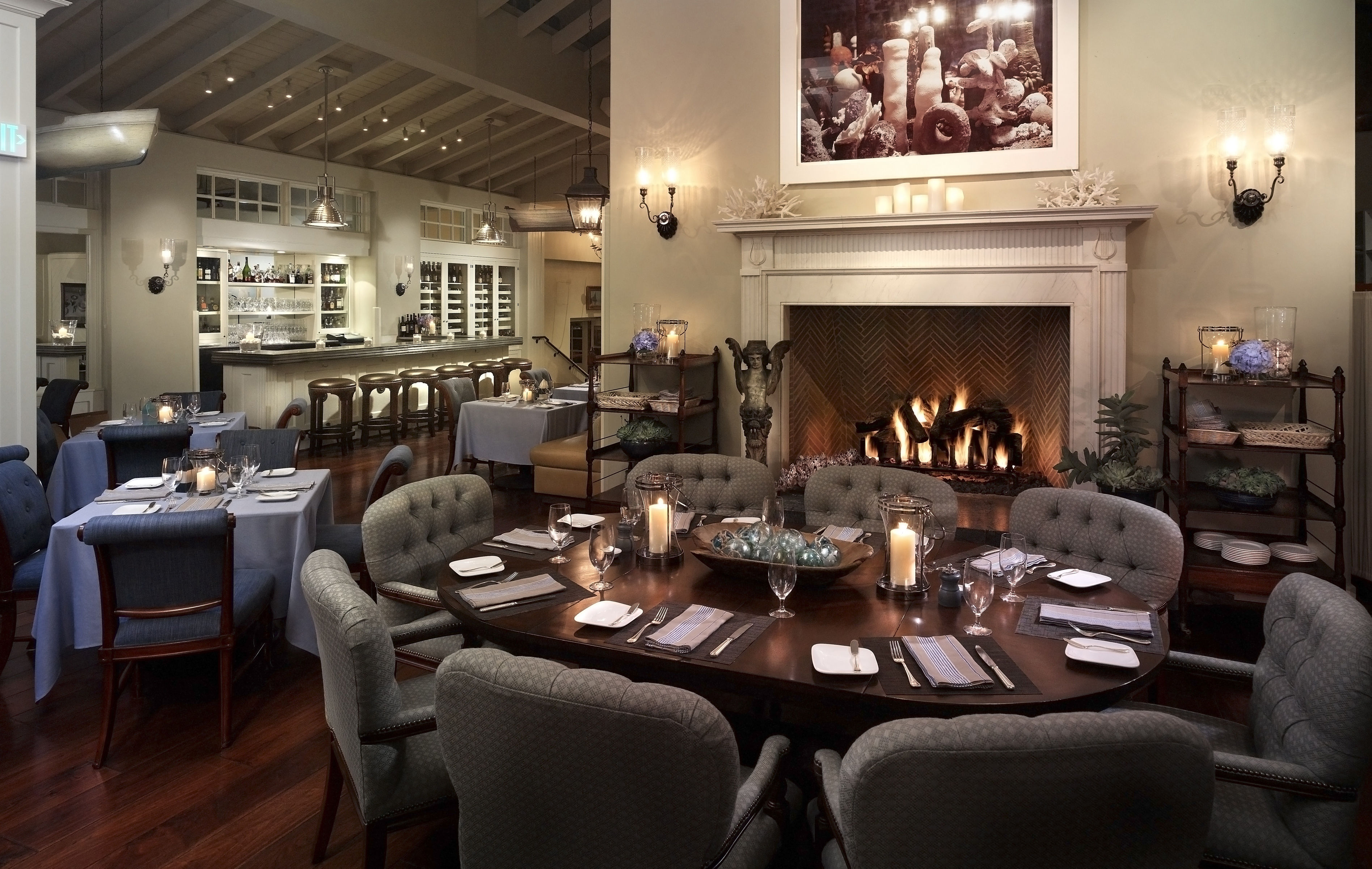 Image courtesy of Shutters on the Beach
For an alternative front row seat to witness the wild ocean waves and Santa Monica sunset, a window table at One Pico is a fine way to experience just that. My friend and I are seated by a charming waiter who delivers seamless service throughout, accommodating without any issue, other friends as they arrive later in the evening and taking and placing our orders so fluently that we rarely know his presence. The menu boasts seasonal market fare that provides simple, sophisticated dishes full of flavour. My guests are especially appreciative of the steaks.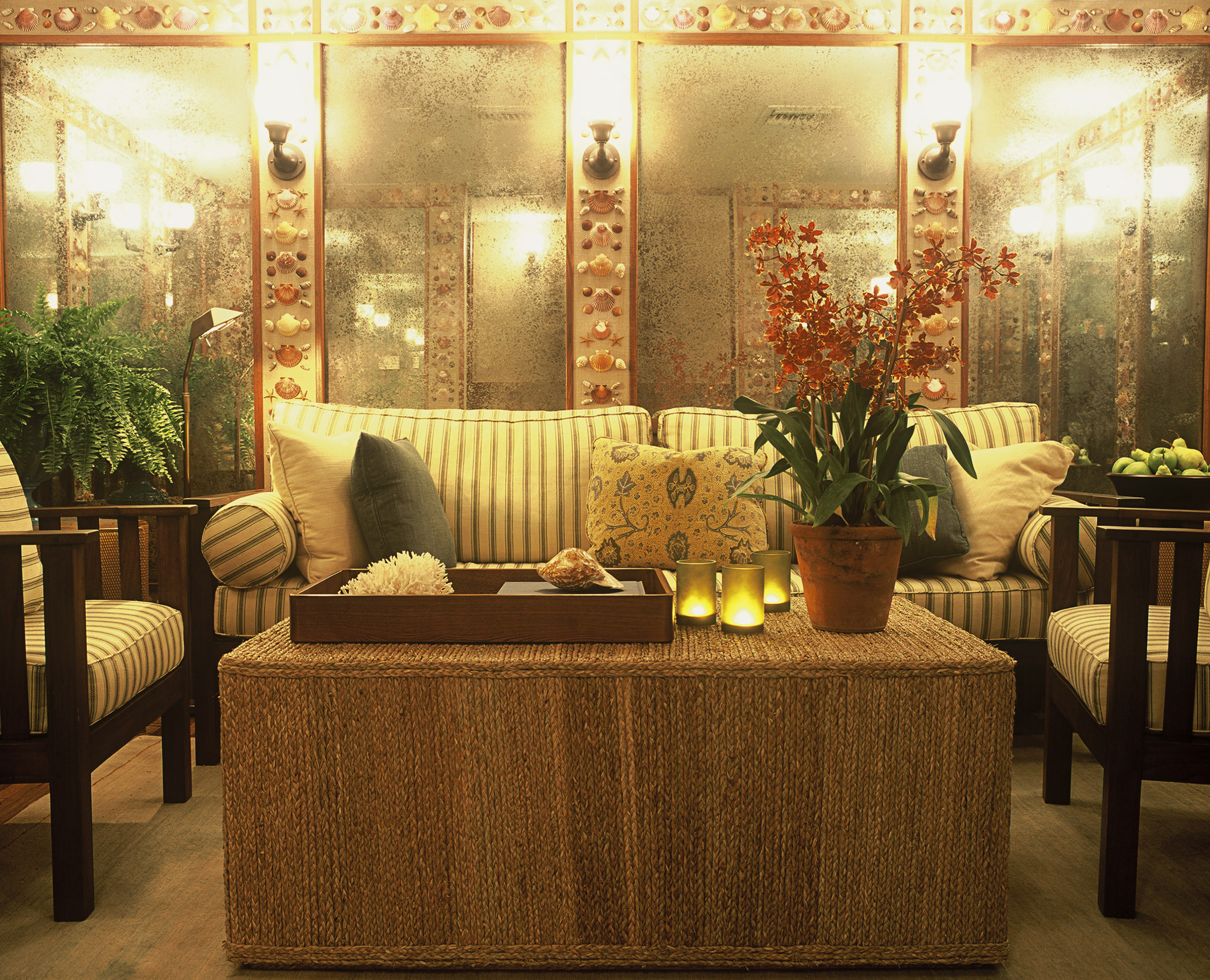 Image courtesy of Shutters on the Beach
After a peaceful night's sleep under the luxury 300-thread Egyptian cotton sheets, I head to the spa for a pre-flight massage. The One Spa isn't easy to find and after getting lost in the boutique hotel, I ask for assistance and am directed to the staff entrance, which I'm told is much easier to locate. The staff at the spa offers an enthusiastic welcome before leading me through the gym (not ideal) and to the treatment rooms. My esthetician delivers an excellent hot stone massage, leaving me feeling relaxed and rejuvenated. I'd like to stay longer at Shutters on the Beach, but it's time to fly home and I bid goodbye to Santa Monica from my little balcony from my beach house like bedroom.
Book your stay at Shutters on the Beach
Getting there: Fly direct to LAX from London Heathrow with Air New Zealand. Air New Zealand flies daily from London Heathrow to Los Angeles from £530 Economy return. Upgrade to Skycouch from £169 per couple one way. To book visit www.airnewzealand.co.uk